Food is mostly about a main entree and I wanted to provide you with many ideas.
However, side dished are complimentary and round out the meal. I wanted to provide you with my favorite side first. gaminator hack download
Roasted Garlic Mac Asparagus
From my book Cooking with Gold Download Here (For those of you that already have the book, It's on page 53)
It's extremely easy to make and delicious. It will also help you with weight control and to be healthy. sportfogadás könyv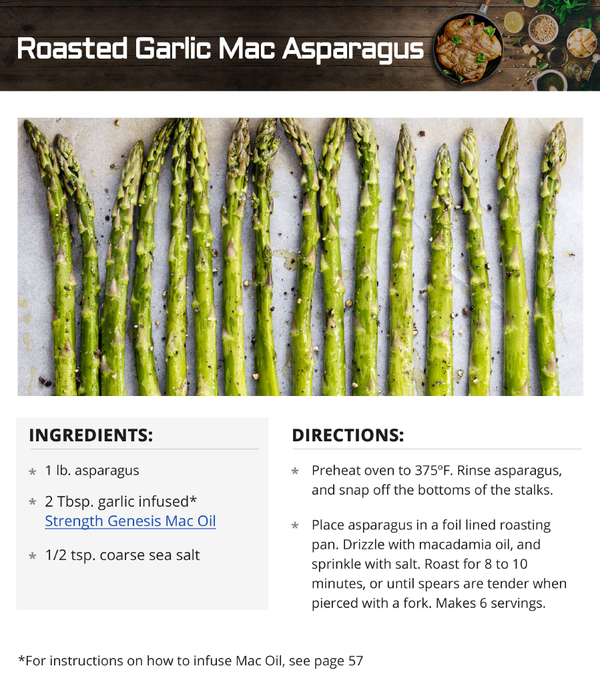 TIP: If you do not have sea salt you can substitute with Himalayan salt Salt, garlic salt or table salt
Contrary to popular belief, table salt is not bad and will not elevate blood pressure for any healthy person.
In fact, most people who exercise are deficient in salt due to the amount of sweat produced and water consumed.Table salt is completely different than sodium nitrate which is used in packaged goods (can, bag, box) preservatives and has been shown to increase risk of cancer.
*Pair this with any entree from pages 20-42
Remember, you are able to get all your supplements sent directly to your home at my website: Strength Genesis