Pain is no fun.
It can include:
Arthritis
Tendonitis
Back Stiffness
Auto-immune disorders
And more
Whether it's acute or chronic, it's painful and can leave individuals feeling weary, frustrated and depressed.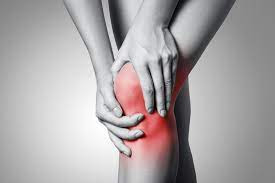 Staggering Stats:
Nearly 65 million Americans report a recent episode of back pain.
Approximately 1 in 7 individuals (13.6%)of the US population) has wrist arthritis. Hand and wrist pain can be very debilitating and affect the quality of your life.
Symptomatic knee Osteo-Arthritis occurs in 10% men and 13% in women.
Medications and drug therapy can be unreliable and dangerous, oftentimes addictive.
Surgeries can be an option but should be considered as a last resort.
This is due to the invasiveness of the procedure, the increased risk of complications and vast recovery times.
Good News:
If you suffer with low to mid-level pain and discomfort there are non-drug and non-surgical options that can help.
Cold-Processed Fish Oil
Fish oil supplements are a popular alternative for those looking to relieve joint pain.
It is made up of omega-3 fatty acids which contain anti-inflammatory properties.
These fatty acids play a role in providing pain relief to many of your body's joints
Because fish oil has anti-inflammatory properties, it may help treat conditions involving chronic inflammation.
In addition, fish oil can do other amazing benefits such as:
Assists in body fat management
Helps lower Triglycerides
Enables cellular repair
Heart health (help reduce the risk)
Assists in blood pressure control
Supports cognitive function
It needs to be the right kind of fish oil (cold-processed and molecularly distilled) to make sure that the oil actually contains the beneficial omega properties.
Most fish oils sold OTC do not.
Therefore they provide little benefits and what's worse, once the fish oil has been heated in the distillation process, the oil itself may become carcinogenic.
In addition, fish oil needs to have a solid ratio of 3:2 greater of EPA/DHA.
DHA is more expensive and many companies skimp on adding this super fatty acid.
Lastly, the fish oil needs to be strong enough, and taken appropriately for an individual's weight.
Under 100-lbs – 1 softgel/day
100-150lbs – 2 softgel/day
150-200lbs – 3 softgel/day
Over 200lbs – 4 softgel/day
If more than 1 softgel/day, can either take morning, evening or for best results, split AM/PM.
Take either on an empty stomach or with food. Store in a cool dark place, away from heat. Can be refrigerated or frozen.
*For joint relief Omega-3 needs to build up in your system.  Results can begin to be felt within 10-14 days for low to mid joint pain relief.  Provides relief throughout the entire body.
CBD & Magnesium Pain Spray
Think of this as modern day Ben Gay.
To be used topically and targeted to specific body parts.
It works because of a unique combination:
Magnesium – Natural mineral salt that allows the muscle to relax
CBD oil – Full-spectrum concentrations are a natural yet powerful pain, inflammation and swelling reliever
Peppermint oil – To refresh and relax your skin
Chamomile – A mighty botanical that helps calm and soothe tired skin
Just spray one to two pumps on the desired area for rapid pain and inflammation reduction.
The unique spray design allows for clean application as opposed to creams that can be messy and soil other items that you touch.
Benefits of StrengthGenesis CBD/Magnesium spray include:
Pain relief
Muscle relaxant
Anti Acne Skin soother
Works within minutes and the relief can last for hours.  Reapply as needed.
Powerplate
I use this personally before every workout.
It's a great way to warm-up the body and get heat to the synovial fluid (fluid in your joints) so that they move better, feel better and less risk of injury during the workout.
Perfect for warm ups and cool down stretches
Increased bone mass and mineral density
Increased flexibility and mobility
Improved balance
Immediate improvement in blood and circulation

Cold-Laser
Cold laser therapy is low-intensity laser therapy that stimulates healing while using low levels of light.
The technique is called "cold" laser therapy because the low levels of light aren't enough to heat your body's tissue.
During this procedure, different wavelengths and outputs of low-level light are applied directly to a targeted area.
The body tissue then absorbs the light. The red and near-infrared light cause a reaction, and the damaged cells respond with a physiological reaction that promotes regeneration.
Although you'll feel the laser device touching your skin, the procedure is painless and noninvasive.
There will be no sound and you'll feel no vibration or heat.
Each treatment typically takes only a few minutes.
Sports medicine and physical therapy practices often use cold laser therapy in the treatment of minor injuries and sprains, such as:
ligament sprains
muscle strains
tendonitis
bursitis
tennis elbow
neck pain
lower back pain
knee pain
pain associated with muscle spasms
It's also used to help reduce swelling and promote healing of the joints and soft tissue.