Looking for a delicious breakfast that will help you burn more all day long?
Good News!
I thought I'd share one of my favorites, Turkey & Veggie Omelet!
From my book Cooking with Gold Download Here
For a buttery but healthy taste, cook it in Mac Oil (taste like Butter)
Available online at StrengthGenesis.com
It will help you with weight control and be healthy.
Here are the ingredients: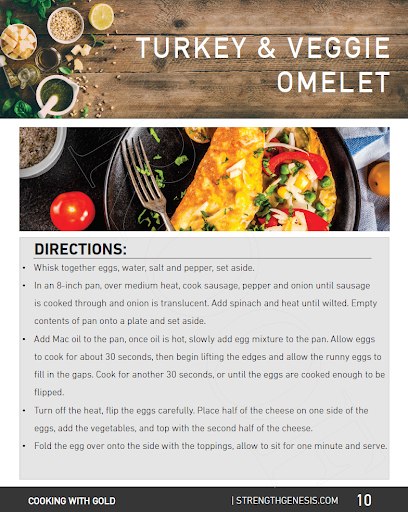 Note: If it seems like I'm a fan of Macadamia Nut Oil it's because I am. It's proven to be the best cooking oil for so many reasons.
Honestly, its the best cooking oil available Australian Macadamia Nut Oil (which tastes like Butter)