As most of you know, I am a fan of MCT Oil.
I have measured a significant decrease in my blood glucose levels by just adding it to a cup of coffee (see below).
I have also witnessed it do the same for many of my clients.
However, last week our intern Nick brought this article to my attention.
It had to do with the actress Brooke Burke.
Great at 50!
It's an accomplishment to be 50-years old and in great shape.
Certainly metabolism slows down with age and life can get in the way with work and social commitments.
However, she is also a mother of four!
To balance family, career and personal time is a challenge no matter the motivation.
In addition to low-carb eating and intermittent fasting, she adds MCT Oil into her arsenal for mental clarity and additional fat-dropping success!
She also exercises consistently with weight lifting, cardio and yoga.
First things first: coffee. I don't do anything before coffee. She adds MCT Oil to her coffee or protein shake. I thought that I really needed [breakfast] for fuel, but I found that coffee with MCT oil, butter or full-fat cream really sustains me. It's delicious and I don't feel hungry at all.'- FitnessClone
"MCT" is short for medium-chain triglycerides, which may be your path to help burn body fat, improve mental clarity and have great energy.
Furthermore, it can help you lower your blood sugar.
Did you know the same MCT Oil could also help you lower your risk of dementia and heart disease? unibet fogadóiroda
It's true and it's as easy as adding a tasteless, odorless oil to your coffee or tea! ingyen nyerőgépes játékok kockás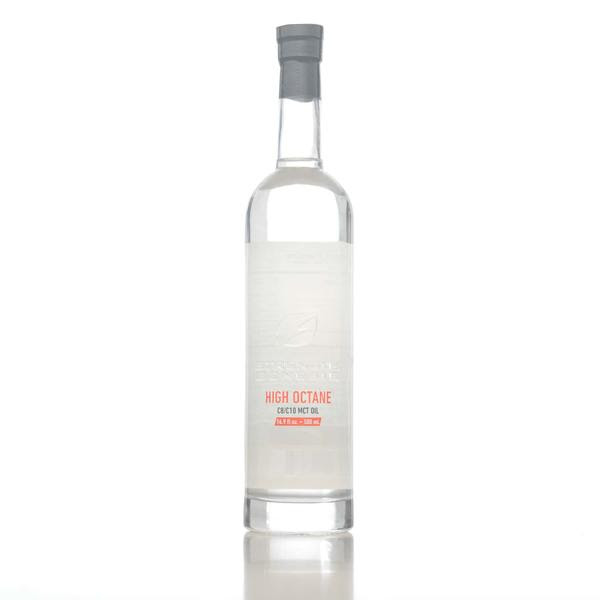 MCT oil is a fat, like olive oil or coconut oil.
Your body turns MCTs into molecules called ketones.
Studies have shown that ketones are a source of energy that help burn fat, curb cravings and power the brain.
There are many promising benefits of MCT oil, but I want to focus on just one:
Lowering blood sugar and insulin levels.
There have been scores of studies on MCT and it's ability to help lower glucose and insulin. legjobb nyerőgépes kaszino
Some of which goes back nearly 40-years.
In 1983, Phinney et al. conducted a randomized control trial that demonstrated the ability of Keto Based Diet with MCT Oil to reduce serum glucose and improve overall glucose metabolism.
A larger study of 363 overweight and obese patients, including 102 diabetics and 261 non-diabetics, compared a low-calorie diet to a Keto Based Diet with MCT Oil.
The study demonstrated a significantly greater reduction in blood glucose and hemoglobin A1c at 24 weeks in the Keto Based Diet with MCT Oil.
For both diabetics and non-diabetics:
Lower Glucose
Lower Insulin
Lower Hemoglobion A1c
This will equate to reduced medication and weight/fat loss.
That all seems to sound great in a laboratory setting, but I wanted to put it to the test myself.
Sunday Morning Experiment:
Measured baseline blood sugar 5:21AM – 100mg/dl
Drank a cup of coffee with 1-tbsp MCT OIL.
Remeasured Blood Glucose 6:35AM (74 min) – 87mg/dl
Reduction of blood sugar 13% with MCT and coffee alone.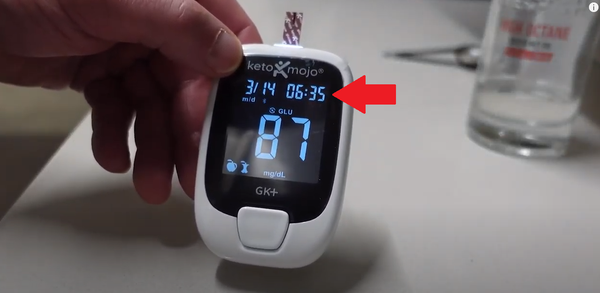 What does all this mean?
MCT oil is not new.
And the news of it to help people get into and stay into Ketosis (fat burning) isn't new either.
However, the positive associations with lower glucose, insulin and HA1c are extremely positive.
Furthermore because of the breath of the research I've failed to mention the positive effects of MCT to lowering the risk of Dementia, Alzheimer's Disease and Heart Disease.

This item behaves with medicine like effects and it's as simple as adding it to your coffee, tea or protein drink.
Lastly, I am the first one to tell you MCT OIL doesn't work in a vacuum.
Although there are some demonstrated positive effects on losing weight and lowering blood glucose even if a person is not following The Right Diet, those benefits will be limited.
I don't want to lull you into a false sense that you can eat cereal, pizza and ice cream and still have many positive effects on your health by just taking MCT OIL.
It's not magic.
But it is extremely effective in helping increase fat loss, lowering blood sugar, insulin and other important health factors.